I have a lot of posts saved in my draft folder from last year. Slowly I'm going to post all of them. This is one of those posts. The photos are from the beginning of September shortly after I got back from Orlando.
I am a die hard Slytherin and I always get slack for it constantly from fellow Potterheads. This is some of my loot I picked up at The Wizarding World of Harry Potter.
Sonicboom is one of my favourite parts of summer in Edmonton. Its an outdoor all day music festival put on by one of our local radio stations.
Liams' last hair cut for the year. We shave Liam twice a year, once in Spring and again in the fall. If I'm remembering the day correctly I was holding on to Liam while my mum was snapping some pictures of the Dahlias in the St.Albert botanical garden.
The first pumpkin pie slice of the season! Growing up I hated pumpkin pie. I didn't like the texture, but like over the last few years everything changed and I can't get enough of the stuff.
Possibly the last picture I took with blonde hair. In the mirror reflection you can see my Slytherin Flag I got at Calgary Expo a few years ago. The cat necklace I'm wearing was from The Revenge of The Mummy roller-coaster gift shop in Universal Studios.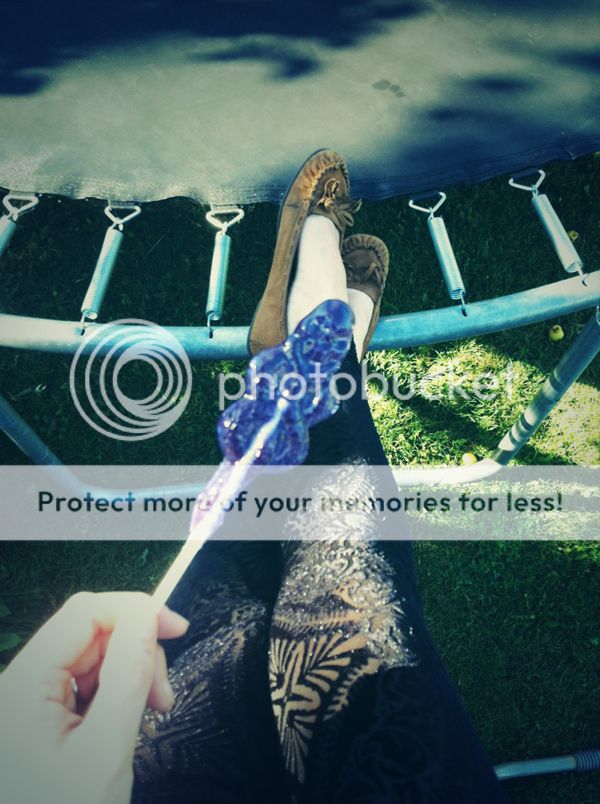 I'm pretty sure my sister, niece and nephew were visiting on the day this picture was taken. The Dark Mark lollipop was from Honeydukes. It was terrible, googy and tasted like purple, if purple was a flavour.
My old Animal Crossing character and house. I since have deleted and restarted but look at this, i sure wish I didn't because that house is cute.
Waiting at the bus stop on my first day of school. This was one of the worst lattes I've ever had and I never went back. And I'm still trying to understand how the barista got Sheldic out of Shelby.
With Love;
Shelby