Earlier this week I decided I need to change up the appearance of this blog. So things are going to look wonky around here for the next while until I finish. My main reason for changing how this blog looks is to make the pictures in my posts stand out more. Since photography is my strength is makes sense to showcase it. I'm also thinking of changing the name of this blog too. I'm not sure what I'm going to change it to yet. I was playing with the idea of making it the same as my
Tumblr
and
instagram
account, Teacups and Bruised Egos, but I think that name is too much of a mouthful?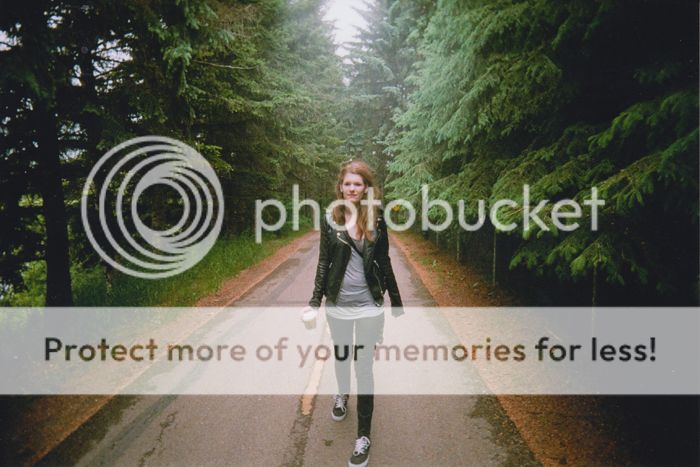 Anyways, these pictures are from three weeks ago. Braydon and I went for a walk in the rain all around St. Albert. Braydon took the pictures using my
Superheadz Fat Lens
toy camera. The film used was expired Kodak Gold 200 film. I've always found that taking photos on film makes occasions feel more special. Anyone can use their phone or a point and shoot digital camera to capture a moment, but with those pictures never get printed. They get left on a memory card to transferred to a computer. Maybe shared online, but after a week they're forgotten and they're no longer special. But with film, you never know if you go a great picture or not. You have to wait to get your film developed. Usually a day or two, depending on where you go.
Details
Streetwear Society Hoodie - Stitches
Pleather Jacket - Gift // Forever 21
Jeans - H&M
Xhilaration Crossbody handbag -
Target
With love;
Shelby.